We offer two levels of individual coaching. Level One Coaching provides you with the basic skills and tools to become more aware, and to understand your reactions and navigate them with grace and consciousness. Level Two Coaching takes you deeper, giving you a greater understanding of your patterns and behaviours and giving you the tools to start navigating life with more ease and peace.
Level One Coaching
The first level of coaching includes three modules that will clarify and answer the following questions.
What is the next step/challenge in my life?
Why am I not there yet?
What do I need to learn and master in order to move forward in my personal and/or professional life?
Each module comprises four one-hour sessions with Gary and is incremental and designed to accommodate your specific needs, capacity, and comfort level. The three modules are:
Discover your personality type, your strengths and weaknesses and how you distract yourself from experiencing difficult emotions. Get an introduction to our techniques such as the Frustration Cycle.
Learn to connect to your wise and intuitive self and recognize when you are in reaction. Practice techniques to increase you mental, physical, and emotional well being to help you respond to stressful situations.
Incorporate what you have learned and practice the techniques in every day situations. You will learn how to deactivate frustrating situations with ease and create a more fulfilling and successful life.
Those clients who have successfully completed Level One and are motivated to experience a more challenging coaching experience can apply for Level Two – Elite Coaching.
Level Two Coaching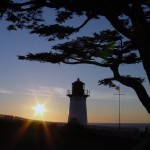 In Level Two, you advance to a process that requires more dedication and accountability in real-time situations. Clients who need more practice and assistance in recognizing when they are reactive can repeat Module Three as often as necessary.
Gary's coaching helped me recognize certain patterns of behaviour that were so deeply held, so automatic, I didn't even notice them. By becoming aware of those patterns, I'm now able to recognize triggers and respond more purposefully, more authentically, rather than simply react to them.  His methods, along with his empathy, intelligence and charm, created the space I needed to "get out of my head," become more aware of my emotions, and live a more fulfilling life of my choosing. –William Koty, Director, UBC Continuing Studies Centre for Sustainability

Working with Gary Bello completely changed my life. I equate him to a Internal Navigator – a wise, patient and loving guide who was able to illuminate places and patterns of frustration locked so deeply within me that I couldn't quite get to them, even with all of the personal work I have done in the past with myself. His methods are effective and I didn't feel like I was wasting my time talking and talking – we got straight to the situation and he gave me the tools to break through all of the deep seated patterns I felt like I was doomed to repeat for the rest of my life.  I am now able to identify when I'm getting triggered emotionally, take responsibility for the stories I create, love myself deeply and stay connected to my centre. It's like learning a new empowerment language within my own mind and body with Gary leading the way. The process has been incredible and the transformations in my life have been magical. I wish I could gift his services to everyone!      –Tracy Lydiatt, Kelowna, BC